Tubular Conventional-Cross Section View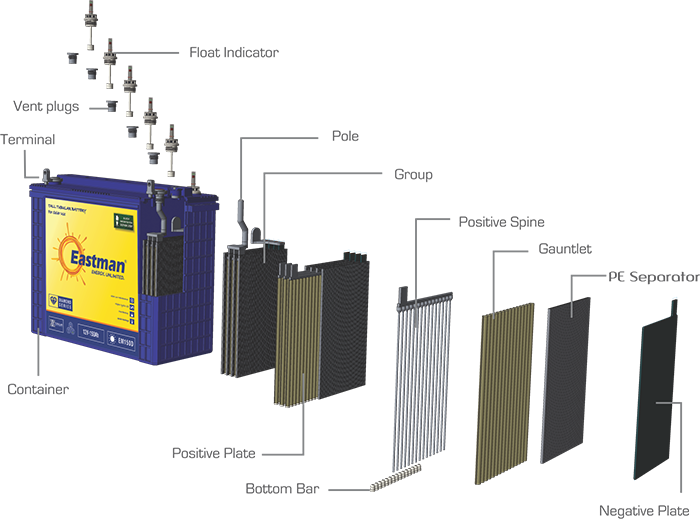 How Does Tubular Low Maintenance Technology Work?
It has flooded rechargeable batteries which consist of two electrodes one is lead (Pb) and other is a lead oxide (PbO2) and electrolytes are Sulphuric acid. Electrodes are dipped in Electrolytes. A chemical reaction follows between the electrodes and electrolytes inside respective batteries which induce the accumulation of DC current resulted in rechargeable batteries. It only releases H2O and gets evaporated. In Tubular batteries, the positive plate is actually a Tube made of cloth which holds the electrodes inside it and negative plate have a flat pasted structure. Tubular battery has thicker plates, so they have a larger number of discharging cycles.